Welcome to Janus Associates / Calgary Psychology Group - Your resource for optimizing psychological wellbeing and performance. We offer counselling and assessment services to individuals, couples and families through personal, employer and physician referrals.
Parking: conveniently located onsite with direct access to the building (Indigo). Free 2-hour parking is available on 18th Ave SW. Paid street parking available, that is free after 6 p.m.
Janus Associates has enjoyed a long reputation for providing quality psychological service since 1976. While ownership has changed hands over the years – we continue to hold ourselves to the highest standard of treatment you can trust. Our practitioners are highly trained and committed to maintaining ongoing professional development.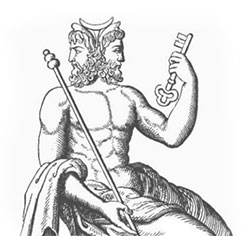 The Janus name is inspired by Roman mythology meaning new beginnings, gateway to change, and transitions. In Greek mythology Janus is depicted as a God with two faces as seen in the image here – facing both the future as well as the past. The scepter in one hand offers empowerment over our destiny (History isn't Destiny!); and the key unlocks our potential towards becoming our best selves. This aligns with purpose of psychotherapy, to draw strength, lessons and insights from our past, with a view to creating a preferred way of being and flourishing.

Established in Calgary in 1976, Janus Associates is a group of registered psychologists available to provide a broad range of counselling and consulting services to individuals, couples and families, groups and organizations.

Janus Associates is a division of the Calgary Psychology Group, that has built a solid reputation within the medical community and continues to respond to physician referrals concerning a wide range of psychological issues.

All of Janus Associates' practitioners are formally trained, clinically experienced and professionally licensed by the College of Alberta Psychologists, ensuring quality service backed by adherence to a professional code of ethics.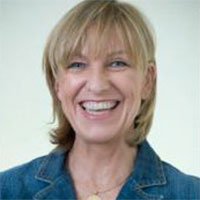 Dr Lydia Ievleva
Director / Registered Psychologist

Lydia has over 30 years of experience as a practitioner – currently as a psychologist in Alberta, following from 4 years in Ottawa (2014-2018), and 20 years as registered psychologist in Australia (1994-2014); and in Florida before that (1988 – 1994).

She works with individuals, couples and groups on building resilience and promoting psychological wellbeing; on issues ranging from anxiety and depression, stress, grief, trauma, relationships, sport and performance, and with those facing health challenges.

Lydia holds a PhD from Florida State University specializing in counselling psychology, sport and health psychology. She received her MSc in Sport Psychology from the University of Ottawa; and Honours BA in Psychology from Carleton University.

Lydia is holistically-minded in her approach to psychological issues and wellbeing, and has contributed to the Masters of Wellness program at RMIT University (Melbourne, Australia), where she taught a popular online course on Positive Psychology for close to ten years.

Lydia draws on a variety of modalities in her practice that include Cognitive Behavioural Therapy (CBT), Acceptance and Commitment Therapy (ACT), mindfulness-based, positive psychotherapy, coaching psychology, and psychodynamic. She integrates her training in the Gottman Method (Levels 1 and 2) with Emotionally Focussed Therapy (EFT) and Positive Psychology applications with couples.

Lydia has a very warm and engaging approach that creates a safe and accepting environment enabling sharing and exploring possibilities. With Lydia, you will:
Learn to transform weaknesses into strengths, and let go of what's been holding you back to more confidently pursue your goals and dreams.
Become more self-aware and feel more in charge over your destiny.
Improve decision-making (and reduce second guessing that can be debilitating).
Handle stress and pressure better.
Feel supported in facing the dark side of what is troubling you, to better see and cultivate what is best in you.
Develop a better relationship with your body – to work with it rather than against it.
Explore how to better navigate the storms in your relationship; to get back on track more quickly – to rebuilding trust, friendship and appreciation for one another.
For more information go to Lydia's website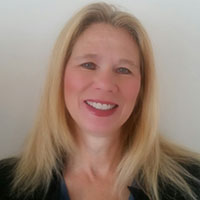 Angelika Emery
Registered Psychologist

Angelika uses an empathetic approach that fosters a strong working alliance with people in order to create a safe and caring place to explore challenges. Through this relationship, there is an exploration of evidence-based tools and techniques to determine which ones work best for each individual. This personalized "tool box" helps with today's and tomorrow's challenges in order to reach optimal functioning.

Based on the individual's concerns, Angelika will work with the client using various well-researched therapeutic interventions such as Cognitive Behavioural Therapy, Dialectical Behaviour Therapy, Motivational Interviewing and Solution-Focused Therapy. Common concerns that Angelika has experience includes depression, anxiety, trauma, addictions and relationship concerns.

Angelika has experience with working with individuals across the life span, from the young to mature adults. In addition to working with individuals, Angelika has experience and training in couples therapy.

Additionally, Angelika has training and experience in providing various types of assessments with children and adults. She has experience in completing psychoeducational and psychovocational assessments, as well as exploring mental health and memory concerns and personality factors. By defining and quantifying issues, recommendations and needed supports can be considered.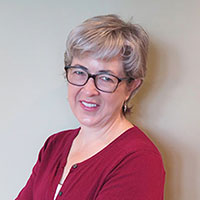 Dr. Marie Habke
R.Psych. / Associate Consultant

Dr. Marie Habke, R. Psych. is a Clinical Psychologist and has 21 years experience in Employee Assistance Programs and private practice. In her work with adults, Dr. Habke treats issues such as stress, depression, perfectionism, interpersonal problems, loss and trauma. She is also a marital therapist and has a special interest in stepfamilies.

Helping employees manage in the workplace is an area of particular strength and she will often work with employers around managing employee situations at work, during disability, or return to work planning.

As a skilled presenter, Dr. Habke covers topics such as stress management, parenting, dealing with difficult people, and depression. Finally, Dr. Habke provides third party assessments for insurance companies and does predeparture screening and preparation for expatriating employees.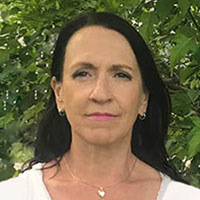 Jacqueline Limoges
Provisional Psychologist

Jacqueline Limoges is a Registered Provisional Psychologist and holds a Masters of Counselling Psychology (MACP) with a focus on Health and Wellness. She also has an educational background in Dance, Fashion, Fine Arts/Design, and Psychology.

Jacqueline was born and raised here in Calgary and works from an integrated holistic approach drawing from various therapeutic modalities that include: Client Centered Therapy, Solution Focused and Strength Based Therapy, Mindfulness- Based Cognitive Therapy (MBCT), Acceptance and Commitment Therapy (ACT), Psychodynamic, Gottman Method (Level l) as well as Emotion-Focused Therapy. Additional training in Trauma, Narrative Therapy, and Expressive Arts Therapy.

Jacqueline enjoys working with people on a range of issues and has a special interest in working with individuals experiencing anxiety, depression, stress, life transition, stress management, interpersonal relationships concerns and other needed areas to overcome life's difficulties. Jacqueline's main focus is on Quality of Life when working with adult individuals and couples.

As a Client-centered therapist, I believe in you and your ability to uncover and realize solutions and resources you already possess. Collaboratively we will work together to create a plan that is effective in developing short and long term goals that makes sense for you. The strengths I bring to you are a positive working alliance of mutual respect, where collaboration is key in successfully achieving effective client outcome. I provide support and guidance in a safe environment.


Referral Network
Janus Associates endeavours to provide the best match for client needs by drawing upon a strong referral network of experienced mental health practitioners.
Counselling for Individuals and Families

Janus Associates offers prompt, confidential assessment and treatment for a wide range of issues. If you have extended health care benefits for counselling, Janus Associates services will be covered.

Each practitioner draws from a variety of different approaches within a therapy session. Most are trained in Cognitive-Behavioral Therapy (CBT) but will also use approaches from Interpersonal, Narrative, or Family Systems theory, as appropriate. All of our counsellors are committed to being efficient in your treatment, and to being responsive to your needs.

Our services are available in person as well as via secure online video format or telephone.


Individuals

Most of us will struggle or feel stuck at some point in our lives, and need help with processing our experiences and finding better ways to manage and grow – to not just survive but to thrive. Janus Associates practitioners can provide a valuable sounding board as well as help with issues including:
Anxiety
Depression
Grief
Stress and Health Challenges
Marriage/Relationship Problems
Co-dependence
Addictions
Workplace Stress
Body Image
Career and Life Transitions
Anger Management
Self-Confidence
Abuse/Family Violence
Couples

Relationships are complicated. Whether you have been together six months or 20 years, an objective third party can help you learn new skills and sort out old issues. We can help with strategies to boost relationship satisfaction and resolving issues such as:
Bridging communication gaps
Negotiating roles and responsibilities in the home
Intimacy
Infidelity
Separation/Divorce
Children

Children often experience difficulty growing up. They can struggle with issues at school, family relationships, regulating feelings and may require more help than parents can provide. If your children are exhibiting behaviours which concern or alarm you or their teachers, consulting with a child therapist is recommended. Our therapists provide quality service based on the latest research to ensure your child's success. Some issues that children face include:
Anxiety
Peer Pressure
Trauma
Family Relationships
Self Harm
Divorce and Separation
Grief and Loss
Families

Families are our biggest source of support and can be our biggest source of stress. They are foundational for children, providing them with an opportunity for normal neurological and social development. When things go wrong, through events such as separation and divorce, families need a coordinated and comprehensive approach to sort out issues. Our family program will assess and advise your family around a therapeutic approach to make your family and kids the best they can be.


Learning Assessments

Learning or psychoeducational assessments help to clarify a child's learning strengths and challenges. Most importantly, recommendations are made in order to achieve the best learning outcomes that are based on your child's individual needs. The tests meausre a wide range of skills and abilities such as verbal comprehension, visual spatial reasoning, ability to think flexibly and problem solve, working memory and processing speed, as well as performance in academic areas such as reading, writing and arithmetic. Additionally, a learning assessment looks at behavioural concerns that can affect school performance and academic achievement.

The pattern of results that emerge when all of the tests are looked at together help psychologists identify:
Giftedness
ADHD
Specific Learning Disabilities, such as challenges in reading, writing or mathematics
Developmental Delays
Mood or anxiety disorders
Most assessments take five hours of face-to-face sessions including a one-hour intake interview with the parents/caregivers, approximately three hours of testing, and a one-hour feedback session focusing on the findings and recommendations gathered from the assessment. The report can be distributed to all those who will be involved in the development of your child's treatment plan (e.g., teachers, school counsellors, family doctor, paediatricians, etc).


Psychological Assessments

There are times when a full psychological assessment can be helpful. It can help guide treatment decisions, understand an individual's patterns and issues and formulate future plans and goals. A psychological assessment is highly individualized but may include an evaluation of symptoms and examination of personality styles. As well, a memory assessment allows for the measurement of short and long term memory and the the ability to learn new material.

Additionally, we also do assessments for the purpose of providing third-party opinions for insurance companies.


For Referring Physicians - A Resource for Physicians
The relationship between psychological wellbeing and health is well established. Individuals with good coping skills and support networks adapt more readily to medical challenges.


Preferred Provider Service

Janus Associates has provided psychological services to the Calgary medical community since 1976. As a practising physician, you may choose to recommend the services of a psychologist to assist your patients with the mental, emotional or stress challenges due to, and contributing to health concerns. Janus Associates would like to be that service provider.


Why Refer to Janus Associates?

Janus psychologists have expertise and experience in various areas of psychological practice (see Counselling Services). All are registered by the College of Alberta Psychologists and, as such, are regulated by a governing body with a professional code of ethics and fee guidelines.

The psychologists at Janus Associates believe that an integrated model of health and wellness is most effective for patient care. We are willing to, and prefer, to work in collaboration with physicians to provide such care to your patients.


HealthCare Benefits and Insurance

Psychological counselling is not usually covered by Alberta Health Care. However, many patients will have coverage (sometimes referred to under paramedical services) through employer benefits or health insurance plans. All of Janus's services are eligible for coverage under extended benefits/insurance plans.